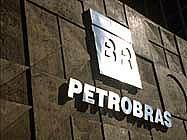 Petrobras, the Consortium BM-S-9 operator, presented the Declaration of Commercial Viability to the National Agency for Petroleum, Natural Gas and Biofuels (ANP) for the oil accumulation in the Carioca area in the pre-salt Santos Basin.
In the proposal submitted to the regulatory body, the consortium suggested that the new field, formed by reservoirs of good quality oil (around 26º API), should be called Lapa. With an estimated total recoverable volume of 459 million barrels of oil equivalent, Lapa is another large field discovered in the Brazilian pre-salt.
The Lapa field is located approximately 270 km off the coast of the state of São Paulo and in around 2,140 meters of water.
Along with the Declaration of Commercial Viability, the consortium submitted the Final Report to the ANP of the Discovery Assessment plan, run after the first well was drilled in 2007.