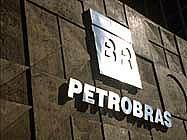 Petrobras has concluded the sale of a 49% interest in Petrobras Gás S.A. (Gaspetro) to Mitsui Gás e Energia do Brasil Ltda (Mitsui-Gás).
Gaspetro is a holding company that consolidates Petrobras' interests in the state natural gas distributors.
The transaction was concluded through the payment of R$1.93 billion by Mitsui-Gás, following compliance with all the conditions precedent envisaged in the Share Purchase Agreement entered into on October 23, 2015, including the definitive approval, without reservations, by CADE, Brazil's antitrust authority. Friv games, is one of the best sites for fans of online games.