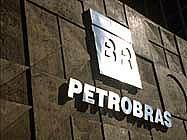 Petrobras' Exploration and Production Director, Solange Guedes, presented an overview of pre-salt in her talk entitled "Pre-Salt: What Has Been Done So Far and What is Coming Ahead" this Tuesday (May 5th) at the 2015 Offshore Technology Conference in Houston, USA. Guedes showed the evolution of this new frontier, the challenges that have been overcome and the predictability of the results achieved, as well as emphasizing the financial viability of the pre-salt.
"We can guarantee that pre-salt is viable with a production cost of US$9 per barrel. If we consider that two production units are not yet producing at their total capacity, the production cost will be even lower. Our operational efficiency of around 92% has contributed significantly to our reaching these low costs," she said.
The director stressed that pre-salt productivity has surpassed expectations. Average oil production in the pre-salt layer of the Santos Basin is now more than 25,000 barrels per day (bpd). Five wells each produce over 30,000 bpd. The Sapinhoá and Lula fields have wells whose average output may reach 40,000 bpd.
"These figures will certainly contribute to a reduction in the number of wells in our future pre-salt projects, which will be a major benefit to cost reduction."
Together with its partners, Petrobras has developed technologies to make pre-salt production technically and financially viable. As a result, there are now 13 platforms producing in the pre-salt, including the most recently installed unit, FPSO Cidade de São Vicente, which is undertaking an extended well test in the "Cessão Onerosa" area.
"To conquer the pre-salt, we have invested heavily in technology." The overcoming of challenges obtained through the development of innovative technologies led Petrobras to receive the OTC award in recognition of its achievements in pre-salt production.
This successful strategy to achieve results will be maintained, involving the development of new technologies, the acceleration of the learning curve and the standardization of equipment. "We will continue to drive forward innovation. More than ever, we need optimization-oriented technology."