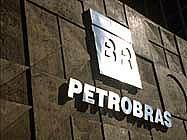 Petrobras oil workers strike affects crude production By Peter Howard Wertheim
Although Petrobras, Brazil's state-owned oil giant affirms that the oil workers strike that is entering its third day has hardly affected oil and gas production, the National Federation of Oil Workers (FUP), striking to stop the Libra auction, set for next Monday 21 October 2013, makes quite different claims.
In a note on Friday FUP said that 42 0f the 46 production platforms at offshore Campos basin, Rio de Janeiro, have joined the strike and stopped production. Campos basin is responsible for around 80 percent of Brazil's 2,2 million barrel a day oil output.
Petrobras was contacted by Scandinavian Oil&Gas magazine but declined to comment on these claims.
On Friday in a surprising move, Ildo Sauer a former Petrobras gas and energy director and now an energy Professor at São Paulo's university (USP) filed a lawsuit seeking to block the Libra sale. On Saturday the ANP managed to squash the suit seeking an injunction against the sale.
"While the U.S. intends to spread shale gas to countries in Europe, Asia and Latin America and pressure Mexico to open its part of the Gulf of Mexico to American exploration, Presidents Barack Obama and Brazilian President Dilma Rousseff agreed to work together to develop the massive oil and gas resources in Brazil's pre-salt area," said Professor Sauer.
Sauer was Petrobras director during the presidency of hugely popular former President Luiz Inácio Lula da Silva, President Dilma Rousseff's political mentor. All polls show that Lula (as he is commonly known) is much more popular than Rousseff in polls analyzing the 2014 presidential election. Although Lula held office during two terms the Constitution allows him to run in 2014 for a third term.
The unions still protest the 1997 end of Petrobras' monopoly over exploration, production and refining and regularly attack any non-Petrobras involvement in oil production, whether the involvement is domestic or foreign.
The union's nationalist sentiment is shared by many in Brazil. The creation of Petrobras, then with upstream monopoly, 60 years ago this month is still considered by many, especially older Brazilians, as an act of national liberation.
The current findings from Petrobras and other companies in the province of the Pre-salt, located in the Brazilian continental shelf, can mean reserves of over 50 billion barrels of oil to 100 billion barrels of oil, say independent geologists. The current proven reserves, are of 14 billion barrels.
In the pre-salt province, there may be large oil and natural gas reserves located under salt layers that extend for 800 kilometers along the Brazilian coast – from the state of Santa Catarina coast to the coast of Espirito Santo – up to 200 km wide.
Some estimates give the total area of the Pre-salt as 122,000 km2
FUP is leading marches and protests all over this continental sized country also stopping onshore oil production. Brazil is larger than the U.S. without Alaska and has some 200 million population.
The strike is against the "privatization" of the pre-salt in a reference to the Libra auction that has from 8 to 12 billion of recoverable crude in the pre-salt, according to the National Oil, Gas and Biofuels Agency (ANP), the government's regulator of the sector.
Chambriard, head of ANP says that Libra alone could represent 65 percent of present production of some 2,2 million barrels a day. "The Libra output within 10 or 15 years will be of 1.4 million barrels per day," said Chambriard to local reporters.
"$500 billion in investments in oil and gas will be needed in Brazil between 2013 and 2025 for Petrobras to reach its stated goal of producing 4,2 million barrels per day by 2020, or 5,2 million of barrels of oil equivalent per day(boed) if natural gas is included Rodrigo Vaz O&G director IHS consultancy in Brazil told Scandinavian Oil&Gas magazine.
"It is important to note that this amount is not just for pre-salt, but post-salt oil and gas, equipment and services, "said the director.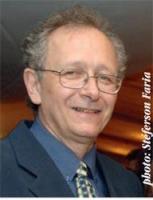 Peter Howard Wertheim is an independent journalist based in Brazil. Contact: peterhw@frionline.com.br