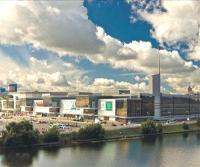 Petrobras has reached, in December 21st, a new historical record of oil and NGL daily production, producing 2 million 286 thousand barrels. Produced volume does not take into account the share of partners and overcomes the previous record of 2 million 257 thousand barrels, reached in December 27th, 2010.
Petrobras also reached, in December 21st, a daily operated production record, producing 2 million 470 thousand bpd.
New historical record comes mainly from the contribution of nine production systems. Five of them went into operation in 2013 and had new interconnected wells along 2014. And another four were installed this year.