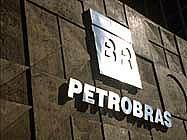 Net income was 11% up on 2012 due to diesel (20%) and gasoline (11%) price increases in 2013, increased production of oil products, cost optimization, gains from the sale of assets, lower write-offs for dry wells and lower foreign exchange impact due to hedge accounting. Adjusted EBITDA totaled R$ 62.967 billion, up 18% on 2012.
Fourth quarter net income was R$ 6.281 billion, up 85% on the third quarter. This result reflects higher oil export volumes, lower dry well write-offs, gains from sale of the interest in block BC-10 and tax benefits stemming from provision of interest on own capital.
2013 oil and natural gas production totaled 2.539 million barrels of oil equivalent per day (boed), down 2% on 2012, primarily due to delays in starting up new systems, natural decline of fields and sale of assets abroad. Fourth quarter domestic output was up 1% on the third quarter.