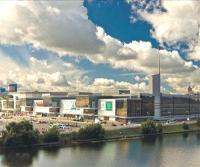 Petrobras' pre-salt production in May set two new monthly output records. Production handled by the company, including both Petrobras and partner production, reached a new high of 726,000 barrels per day, up 1.6% on the April figure (715,000 bpd). This includes Petrobras' own record output of 519,000 bpd, 3.2% up on the April figure (503,000 bpd).
Domestic and foreign total oil and natural gas production in May 2015 was 2.766 million barrels of oil equivalent per day (boed), up 6.2% on the volume produced in May 2014 (2.605 million boed) and down 0.7% on April (2.785 million boed).
In Brazil, Petrobras' total oil and gas production in May totaled 2.574 million, 0.8% lower than in April (2.596 million boed).
The Company's exclusive oil production in Brazil was 2.111 million bpd in May, 1% down on the April figure (2.134 million bpd).
Production was impacted by a higher number of scheduled maintenance stoppages on platforms in May, in comparison to the previous month. This effect was partially offset by the start-up of the early production system in the Atapu field (in the Transfer of Rights area), implemented on the FPSO Cidade de São Vicente in the Santos Basin pre-salt. Production was also reinstated on platform P-58, in the Campos Basin area known as Parque das Baleias, after completion of maintenance work in April.