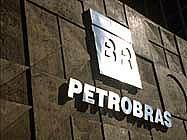 Petrobras shaken by several scandals specially over purchase of Pasadena refinery in US with over price of almost USD 1 billion By Peter Howard Wertheim Staff writer Scandinavian Oil-Gas magazine
Petrobras is being buffeted by growing scandals.The main one $1.19 billion purchase Pasadena Texan refinery plant, the latest in a string of scandals plaguing Petrobras.
Finance Minister and Petrobras Chairman of the Petrobras board Guido Mantega is being called upon to testify before a Congressional lower-house commission on the 2006 purchase of the Pasadena refinery from Astra Oil Trading NV, which bought the plant a year before for $42.5 million. President Dilma Rousseff and head of the Petrobras board of directors at the time of the Pasadena deal said directors approved the $370 million purchase of a 50 percent stake. Rousseff said it had no knowledge of a clause that later forced Petrobras to buy the rest as part of a $820.5 million legal settlement.At that time Roussef was a Cabinet Minister, Civilian Chief of staff. Rousseff responded to the accusations over the Pasadena refinery scandal saying that the board's decision to authorize Petrobras's initial purchase of a 50% stake in the refinery was based on a report from the company's international director at the time, Nestor Cerveró.
Cervero was fired recently as chief financial officer at Petrobras's fuel-distribution subsidiary. Rousseff said that he sent her a report in 2006--when she was chairwoman of Petrobras and he was the firm's international director--that omitted key details on the Pasadena refinery that Petrobras purchased from Transcor Astra, a Belgian commodities trading company.
Petrobras CEO and president Graça Foster in a major interview with Brazil's largest circulation paper daily O Globo said it is collaborating with government agencies in the matter, created its own committee to investigate the purchase and has 45 days to deliver findings to the board,
Gracas Foster also told O Globo that Petrobras won't be subjecting Abreu e Lima refinery to an internal audit.
Abreu e Lima, located in the northeastern state of Pernambuco, Brazil is set to refine 230,000 barrels a day when it opens in the fourth quarter, almost three years behind schedule. Petrobras said the refinery's price could rise to as much as $20 billion, more than four times its original cost estimate of $4.3 billion
The 150,000-barrel-a-day Comperj refinery in Rio de Janeiro is set to cost $13.5 billion by the time it opens in 2016, four years later and 61 percent more costly than originally planned.
Brazilian newspaper O Estado de Sao Paulo revealed that Petrobras has halted collection of a billion-dollar debt from Petróleos de Venezuela (PDVSA), the Venezuelan state oil company.
The debt originated in PDVSA's failure to fulfill its commitment to finance 40 percent of the construction costs of the Abreu e Lima refinery in the northeastern state of Pernambuco, Brazil. That was according to an agreement signed in 2005 by former Brazilian President Luis Inacio Lula da Silva and former Venezuela's President Hugo Chávez.
The project cost was initially estimated at US$2.5 billion, of which, according to the agreement, 60 percent would be funded by Brazil, and the remaining by Venezuela.
The original agreement established the recourse of sanctions if PDVSA did not fulfill its commitment to cover its share of the investments costs, but Petrobras executives have decided against such a measure. There is also dispute over whether the agreement was legally binding, since it lacked final approval from the Venezuelan legislature.
The Brazilian newspaper said that since 2005 until last year, Petrobras tried to collect the money owed by PDVSA, without success. In October last year, when investments in the refinery had reached $18 billion, the Brazilian company decided to cease its collection attempts
While Petrobras expanded refining output by about 15 percent last year by improving efficiency at its current plants in the past two years, it hasn't added new capacity since the 1980s. That's forcing the company to import gasoline and diesel to meet domestic demand, which it buys at international prices and sells below cost at government-set prices.
Another scandal related to a money laundering scheme and the Pasadena refinery: Paulo Roberto Costa, ex-director of Refineries and Supply at Petrobras, is one of the suspects in a money laundering scheme worth 10 billion reals (about 4.25 billion U.S. dollars).
The former director of Petrobras was arrested om March 20 in Rio in a Federal Police operation against money laundering, authorities said.
Police said 700,000 reals (297,800 USD dollars) and 200,000 USD in cash were found at Costa's house at the time of his arrest.
Another 23 people were also arrested in the operation, and a number of items, such as documents, vehicles and jewelry, were seized.
Costa is also being investigated in connection with the purchase, by Petrobras of the Pasadena, California, local business daily Valor Economico reported.
Graça Foster and Mines and Minister Edison Lobão have been invited to testify and explain the Pasadena deal in Congress.
Political analysts say these scandals maybe politically damaging for President Rousseff who is seeking reelection this year.
Petrobras' market value has shrank from more than $300 billion in 2008 to $76 billion in March 2014, in part because the government has made it sell petrol to Brazilian motorists at a loss in an attempt to curb high inflation.
Rousseff is running for reelection this year and her popularity is dropping in public opinion polls partly because of the Petrobras scandals. Her reputation as an efficient manager is dropping because of the way she handled the Pasadena refinery deal when she was head of Petrobras board of directors.
Peter Howard Wertheim is an independent journalist based in Rio de Janeiro, Brazil. He can be contacted at: peterhw@frionline.com.br