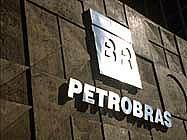 The Petrobras Executive Board has given the go-ahead for examining a possible Initial Public Offer (IPO) for wholly-owned subsidiary Petrobras Distribuidora S.A. (BR), to list it on the B3 (formerly BM&FBOVESPA) stock exchange special Novo Mercado (New Market) segment, which is compliant with best corporate governance practices. The model chosen for the IPO and secondary public offering of BR shares on the general market will be submitted for examination by the Board of Directors.
The Executive Board understands that, on completion of the divestment process reported on 31/3/17, taking BR public could be the best option for raising capital in the current market situation. If approved, it will be conducted as a secondary public offering, and one of its objectives will be to promote the dispersion of BR shares.
"We have already seen a considerable number of IPOs this year, and we think that market conditions are extremely favorable for considering this step…. We need to carefully examine this alternative," said President Pedro Parente during the 19th International Meeting on Investor Relations and Capital Markets, in São Paulo, where the announcement was made.
Launched in 2000, Novo Mercado has set a high standard of corporate governance, with companies voluntarily adopting additional corporate governance practices, over and above the legal requirements in Brazil. Companies listed in this special segment are expected to adopt a set of corporate rules that extend the rights of shareholders, as well as implementing a more transparent and comprehensive information disclosure policy.
This communication should not be construed as advertising an offer. The decision to launch such an offer will be subject to favourable conditions on the national and international capital markets, the approval of internal Petrobras and BR authorities, and approval by the respective regulatory, oversight and inspection entities, pursuant to the legislation in force. Facts deemed relevant to this matter will be disclosed in a timely manner.