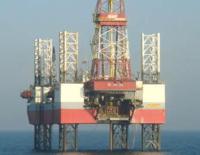 Petroceltic International provides an update with respect to its operations in the Kurdistan Region of Iraq.
As previously announced on 15 January, drilling operations on the Shireen-1 exploration well in the Dinarta licence (Hess Middle East New Ventures (Operator) 64%, Petroceltic 16%, and the Kurdistan Regional Government 20%) encountered significant operational challenges since the resumption of drilling on 2 October 2014.
The well reached a maximum depth of 1430m in Jurassic formations on 26 December 2014 before being suspended while forward options were reviewed by the Operator. This review concluded that an additional well would be required to further evaluate the exploration potential of the Shireen prospect, and that further operational difficulties could not be ruled out.