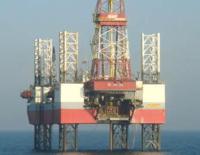 Petroceltic has made a number of changes to the Board of the Company with immediate effect.
The Company welcomes Mr Don Wolcott and Mr Joe Mach to the Board as non-executive directors. Mr Wolcott and Mr Mach were recommended as directors pursuant to an agreement between the Company and Worldview Capital Management SA ("Worldview"), a 20.04% shareholder in the Company.
Mr Wolcott, aged 53, was Chief Executive Officer of Ruspetro plc from 2011 until 2013, including during its initial public offering on the London Stock Exchange in 2012. Prior to this, Mr Wolcott worked for Yukos Oil from 1999 to 2005 as senior vice president responsible for all aspects of production and reservoir performance. From 1996 to 1998, Mr Wolcott worked at Schlumberger Oil Field Services and prior to that at ARCO Alaska Inc., from 1989 to 1994.