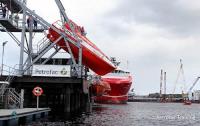 Petrofac Training Services has been awarded a significant contract for Training and Emergency Response Services with Statoil (U.K.) Limited to support its UKCS operations.
In the new 5-year training partnership, Petrofac Training Services is appointed as Statoil's preferred supplier and will provide a wide range of HSE, survival, fire and marine training services to support Statoil's personnel working on the Mariner field and the wind power projects, Hywind and Dudgeon, located in the North Sea.
In addition, a key aspect of the contract will be a full training and support programme for Statoil's Incident Management and wider emergency response teams, ensuring preparedness ahead of any potential incident scenario. This will include the delivery of major emergency response training, emergency response exercises, relative response training and reviewing of plans.
James Kirk, Director of Training Services, West, Petrofac Engineering & Production Services, says, "We are delighted to have been appointed as Statoil's preferred supplier which reflects the strength and depth of our capabilities, experience and facilities in the UK. Throughout the contract our specialist teams will be focused on both maintaining and enhancing the knowledge, expertise and skillset of Statoil's talent-pool to support safe and efficient on-going operations of its assets and facilities in the North Sea, UK sector. Despite the challenges our industry continues to face, competency of our respective workforces remain a top priority; as a result we will provide a highly integrated and flexible delivery model aligned to Statoil's needs."