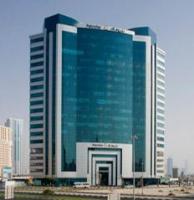 Petrofac Training Services celebrates the official reopening of its Montrose fire and emergency response training facility in Scotland following a £1.5million upgrade.
Trainees will benefit from the most realistic and credible fire training at one of the world's most advanced oil and gas training centres. The 16-acre site includes nine state-of-the-art training modules, three heli-decks and vast practical fire grounds to ensure trainees are prepared for a wide range of emergency response scenarios. There are also 24 classrooms where trainees can be briefed and debriefed using state-of-the-art interactive training software.
Improvements to fire training facilities have also made the centre greener, with natural gas now in use on the fire ground, new fire pumps and a new electric fire-ground support vehicle to replace its diesel predecessor. All of these changes have cut greenhouse gas emissions, shrinking the centre's carbon footprint by half, without compromising on the quality of the training offered.