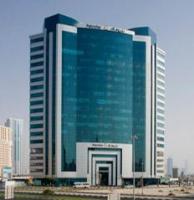 Petrofac confirms that Roxanne Decyk will step down as a Non-executive Director, with Matthias Bichsel joining the Company as a Non-executive Director, following approval by shareholders at today's AGM.
Matthias, who has over 30 years' relevant experience most recently as Director of Projects & Technology at Royal Dutch Shell plc, brings an extensive understanding of the oil and gas industry. He is also Non-executive Director of Sulzer AG and Canadian Utilities Limited.
Rijnhard van Tets, Petrofac's Chairman, commented: 'I would like to record the Board's appreciation for Roxanne's contribution to the Board over the last four years and wish her well for the future.
'It also gives me great pleasure to welcome Matthias to our Board, where his considerable oil and gas experience will help to maintain a Board that is strong, well-balanced and multi-disciplinary. We look forward to working with him.'