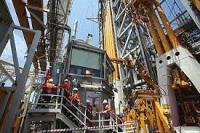 Paradigm® announced that Petrogal Brasil has adopted the entire suite of interpretation, visualization and modeling software from Paradigm. As a result, the entire Petrogal Brasil installed base can carry out traditional and advanced structural and stratigraphic interpretation of the subsurface in search for hydrocarbon reservoirs.
The deal with Petrogal culminates a year of rapid growth in Latin America for Paradigm. While the entire Paradigm product suite has seen broad acceptance in the region, customers like Petrogal have responded with particular interest in differentiated technologies around interpretation and modeling, including SeisEarth®, VoxelGeo® and SKUA®.
Petrogal Brasil began using Paradigm software in 2010 for exploration and production in the Santos, Sergipe-Alagoas and Potiguar Basins. The results have been so successful that the company decided to expand its Paradigm interpretation and modeling portfolio to cover all of its exploration and development work.