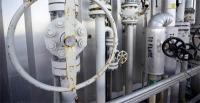 Petrolia says that the work aiming to complete the cleaning of the Pétrolia Haldimand well number 4 has begun.
The operation should be completed within a couple of days and could lead to the launch of the long-term production test.
This completion program is required as a result of the analysis of the initial production data which revealed that a certain portion of the high density drilling fluids remain in the well.
Prior to commencing a long term production test, the Corporation must ensure that the well has first been properly cleaned.