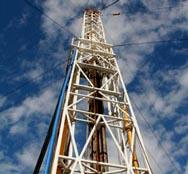 Petrolia Norway AS, a 100% subsidiary of Petrolia SE, has entered into an agreement with Statoil Petroleum AS to purchase 10% in PL 628 and an agreement granting Statoil Petroleum AS an option on 10% in PL 506.
PL506 will be drilled in March 2013 and will be spudded shortly. PL628, located east of Ringhorne, is planned to be drilled in 2014.
The transaction conforms to Petrolia Norway's strategy of innovative exploration in mature areas on the Norwegian Continental Shelf, leveraging on the extensive industry experience of the Petrolia Norway team
The transaction is pending approval from the authorities.