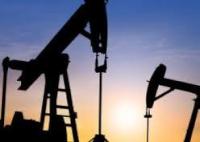 Petromanas Energy Inc. says that the Albanian National Agency of Natural Resources has advised that the Company, together with its joint venture partner Royal Dutch Shell, is the successful bidder for Block 4, onshore Albania, following an international auction. Block 4, which spans approximately 560,000 gross acres (874 sq miles), is located southeast of the Company's current Production Sharing Contract comprising Blocks 2-3.
'Block 4 was the clear focus of our bidding activity as it is on-trend with Shpirag, the location of the Company's oil discovery, and Molisht on Blocks 2-3,' said Mr. Glenn McNamara, CEO of Petromanas. 'We view our successful bid as a confirmation of the joint venture's commitment to oil exploration in Albania.'
The award is conditional and subject to finalizing detailed negotiations with the Ministry of Energy and the AKBN for the main terms and conditions of the petroleum agreement and necessary government approvals. The application for Block 4 reflects joint venture interests of 25% for Petromanas and 75% for Royal Dutch Shell, who will also operate. The conclusion of a definitive PSC is also subject to the approval of Petromanas and its joint venture partner.