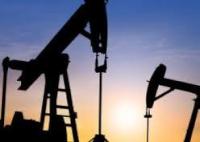 Petromanas Energy Inc. provided an update on its exploration activities on Blocks 2-3 onshore Albania.
Operational Update
Shpirag-2
The Shpirag-2 well reached total depth of 5,547 meters in late June and the Company subsequently set the production liner and released the rig on July 13. Lease and tankage preparation has been underway since the rig was moved off the Shpirag-2 lease in mid-August. Testing equipment has arrived in country and is currently being rigged up. Testing operations will commence immediately following completion of rig up.
The Company intends to conduct a controlled test of approximately 350-400 metres of the target carbonate zone with test duration dictated by a number of factors, including surface equipment capacity. The test is expected to include a 30-day pressure build-up after an initial flow test and acidization of the well. Results of testing are expected in the fourth quarter.