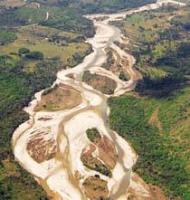 Petrominerales has resumed production operations at its Corcel and Guatiquia Blocks. We expect to be producing at full capacity within 48 to 72 hours.
Petrominerales would like to thank the Colombian Government for restoring public order to the area and their leadership in organizing community meetings that were held on September 13th. Petrominerales would also like to thank members of the Cabuyaro, Villanueva and Barranca de Upía communities, their mayors and local government for their participation in the meetings where a timetable for continued diplomatic discussions aimed at developing sustainable solutions for the area was agreed to.
Petrominerales has a strong corporate responsibility and through our operations we have generated employment and economic development in the communities where we operate while respecting labor and environmental standards in Colombia. Petrominerales is committed to continue contributing to the social, economic, public and private development in the region.