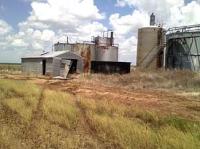 Petron Energy II, Inc. returns its Texas wells back to Commercial Production.
Petron Energy II, Inc., together with its subsidiaries, engages in the acquisition and development of properties for the production of crude oil and natural gas, the transportation of natural gas through its pipeline subsidiary and well servicing through its servicing subsidiary. The Company's operations are based in the United States.
On June 30, 2014, Petron II previously announced that on Friday June 27, 2014 the Texas Railroad Commission (RRC) approved their P-5 application, effectively clearing the way for all of its Texas wells to be returned to commercial production.