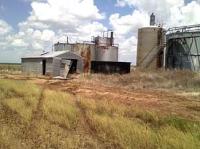 Petron Energy II, Inc. posted its largest year to date production month in August with 482 barrels of oil sold for the month. The company has been focused on improving its production and their monthly production has been trending higher since June.
The company reported that monthly production for June was 149 barrels, July was 361 barrels and August was 482 barrels representing better than a 300% improvement in its monthly production since June.
Floyd Smith, President and CEO of Petron Energy II, Inc., states, "We are very pleased with our production results and as we progressively implement more of our development plan we estimate that this current trend should continue."