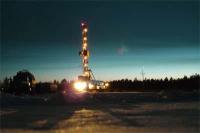 PetroNeft has completed the Licence 61 Farmout to Oil India Limited (OIL).
All debt repaid Drilling to re-commence at Licence 61 this month as part of a fully funded exploration and development programme Introduces a strong industry partner seeking to build an oil and gas business and strategic position in Russia New chapter begins for a significantly strengthened PetroNeft
Following the granting of Russian Regulatory Approval on 30 June 2014 the transaction with Oil India Limited was completed on 3 July 2014. All debt due to Macquarie and Arawak has been repaid from the initial proceeds of US$35 million and the Company is now debt-free.