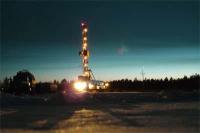 PetroNeft Resources provides an update on its operations at Licence 61.
Arbuzovskoye well 109, the third of ten planned new production wells on the Arbuzovskoye oil field, has been successfully completed and brought into production at an initial rate of 100 bopd with no visible water cut.
Due to very cold weather in the field we experienced some early flow line problems with the well when it was cleaning up caused by freezing of the completion water. Well stabilisation is now underway and we expect the well rate to improve somewhat in the coming period. The average production level from the first three wells at Arbuzovskoye is running ahead of initial targets.
Arbuzovskoye well 111 (previously known as location #12), the next well in the drilling sequence, is currently drilling ahead.