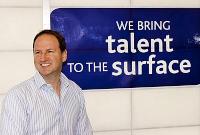 Petroplan Group has announced the appointment of Rory Ferguson as its new Chief Executive Officer.
Ferguson joins Petroplan from recruitment firm Lawrence Harvey, where he spent three years as Group Managing Director, overseeing a period of rapid growth and developing a new leadership team.
Prior to Lawrence Harvey, Ferguson spent 4 years at international recruiter Hydrogen, in which time he took the oil and gas team from inception to an international practice representing 20% of the Group's gross profit.
He has a BA in History from the University of Southampton, and also served as an officer in the British Army for four years.
John Reeder, Co-Founder and Chairman of Petroplan, comments, "We are delighted to have Rory on board, given his very impressive track record and over twenty years' experience in recruitment. I and the rest of the Board look forward to working with him as we broaden our scope and deepen the expertise we have under our roof."
Ferguson says, "I've had a passion for the oil and gas sector for many years, but the opportunity to assume the leadership role within a well-known and respected international player like Petroplan was too good to pass up. Over the coming weeks, I'll be working with the Board to build a strategy which I'm confident will include an element of diversification. But we won't be straying too far from our primary market, where I believe value remains in the longer term. In terms of Petroplan's own people, I think we've got some great talent in the business. Where possible we'll always try to grow organically and promote from within, but we will acquire experience if we feel it can give us a strategic edge."