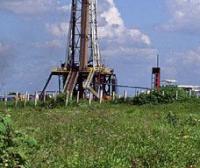 PetroQuest Energy, Inc. has completed the sale of its Eagle Ford assets for net proceeds of approximately $9.7 million. The Company estimates that operating cash flow generated from its Eagle Ford assets during the first six months of 2014 totaled approximately $2.0 million on average daily production of approximately 195 barrels of oil equivalent per day.
As of June 30, 2014, the Company estimated that proved reserves associated with the Eagle Ford assets totaled approximately 2.1 Bcfe with an estimated discounted net cash flow (PV-10) of $6.6 million.
The Company's bank group has completed its semi-annual re-determination of its borrowing base under its credit facility.