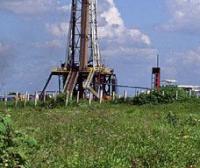 PetroQuest Energy, Inc. provided an update on its first quarter operations and guidance, as well as results from the most recent borrowing base redetermination.
Woodford
The Company completed and placed on production six operated liquids-rich wells in its West Relay field during March 2014.
Importantly, these six wells are the initial wells drilled in the Company's recently acquired 35,000-acre position, and are located eight miles west of the Company's closest producing well.
The Company believes that these results significantly de-risk a substantial portion of the new acreage with multiple years of development potential.