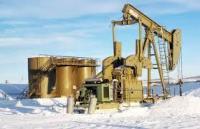 PetroShare Corp., under its strategic land and leasing services agreement with Kingdom Resources, LLC, has accepted an assignment of approximately 309 net acres covering all depths in parts of Township 1 South, Range 67 West, Adams County, Colorado.
The acreage is located in the southern end of the Greater Wattenberg oil and gas field. This area is actively undergoing horizontal development for the Niobrara and Codell formations by numerous operators.
Till date, the Company would have the ability to participate in an approximate 28.75% working interest behind an active DJ Basin operator in a series of Niobrara/Codell horizontal wells which are currently pending approval by the Colorado Oil & Gas Conservation Commission.