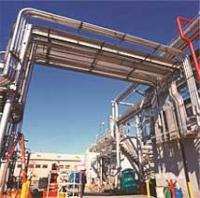 PetroTech Oil and Gas Inc. announce the following updates:
The company wanted to update its shareholders on the progress on the Navarro County leases and the positive test for oil in well number 11 of the knox lease. Our machine shop has completed all the special fabrication necessary and put together all the material and parts so that we can begin moving the rigs and equipment in and resume the process of production on our first well. We are excited by the results thus far. With the recent high oil prices and high quality oil that is produced in this area we should be able to bring in 5 to 10 BOPD on this first well.
Charles Stevenson Operations Manager commented that, "We hope to increase that amount after major treatment and using our technology to 20 to 25 BOPD, with prices at 108 a barrel, we are very excited about this.