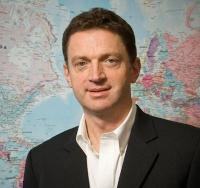 Petrotechnics, the developer of Proscient – the hazardous industries' first software platform for operational excellence – has announced the successful deployment of its solution at a major liquefied natural gas (LNG) terminal in the Gulf of Mexico. This is a significant addition to Proscient's existing LNG customer base in North America.
Proscient – which was delivered within the agreed project budget and schedule – has been deployed to improve operations and risk management at the site. The software will enable better planning and visualisation of operations to increase safety and improve work management and productivity. It will also transform complex data into meaningful insights that improve operational decision-making across the organisation and facility.
The operator's director of health, safety, security and environment says, "Petrotechnics' established industry track record combined with the flexibility of Proscient made them an ideal partner. The expertise, knowledge and customer service delivered by Petrotechnics our team during implementation made it a seamless process from start to finish."
The LNG operator intends to implement Proscient's broad mobile capabilities to enable the front-line workforce to access real-time data and live operational insights from any onsite location. In addition, the operator is also looking to the extended platform capabilities of Proscient and considering plans to deploy its operational risk management capabilities in the next phase of the project.
"We are proud to be working with this major operator to optimise operations, reduce risk and increase productivity throughout the asset's lifecycle," says Iain MacKay, Petrotechnics' COO. "With Proscient, industry operators have reliable, up-to-date insights to plan, schedule and execute work safely and efficiently."