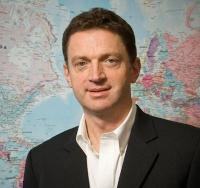 Petrotechnics, the developer of Proscient – the hazardous industries' first software platform for Operational Excellence – has been selected by Accenture to deliver its solution for Saudi Aramco's new Jazan refinery complex. Proscient will be implemented as part of Saudi Aramco's integrated manufacturing operations management system (imoms) – a first of its kind digital approach – to reduce risk, improve productivity and lower costs.
The USD 2.1 billion refinery will have the capacity to process 400,000 bpd of crude oil and produce 80,000 bpd of gasoline, 250,000 bpd of ultra-low sulphur diesel and over 1 million tons per year of benzene and paraxylene products. This output will help meet Saudi Arabia's domestic energy demand, as well as increase its share of high value fuel exports to international markets. The complex is due for completion later this year.
Imoms will be the engine of digital transformation at Jazan. The system will enable connected, collaborative and safe industrial operations; closing the loop between operations, maintenance and engineering through joined-up processes and smart assets to transform business operations. It is a comprehensive set of 12 applications, 20 integrated solutions and 550 processes encompassing risk management, production management and activity management.
Proscient will deliver the PSORMS capabilities within imoms to proactively mitigate operational risk and optimise the work schedule dynamically and graphically. It will facilitate the capture and management of work permits, real-time risk analysis, incident reporting, emergency preparedness and safety response, KPIs and management of change. Imoms and Proscient will ensure that complex operational data is transformed into meaningful information to provide everyone with the right information at the right time to make the right decisions.
"Imoms enables the connected, collaborative and safe industrial operations of the future – today. Proscient is a core component of imoms and will support better decision making," says Massimo Pagella, Managing Director of Resources, Accenture. "Petrotechnics' long track record and approach to helping oil and gas organisations deliver safer and more effective operations combined with the strength of Proscient made them the best choice for imoms and Saudi Aramco."
"Petrotechnics is proud to have been chosen by Accenture to provide the critical PSORMS capabilities of imoms for Saudi Aramco's new Jazan refinery," says Iain Mackay, Chief Operating Officer, Petrotechnics. "Imoms will help realise Saudi Aramco's vision of a 21st century approach to excellence in industrial operations, further solidifying it as a global leader in innovation and operational excellence in the oil and gas industry."
Greg Cline from research analysts Aberdeen Group, adds, "The benefits of employing digital technology to achieve Operational Excellence are recognised far and wide in the industry. Best-in-class organisations understand that investments to improve safety and proactive risk management also drive tangible operational benefits. This leading approach not only keeps people safe but importantly increases brand reputation, improves efficiency, and ultimately reduces cost."