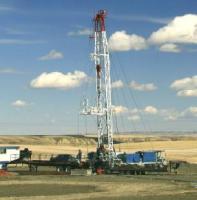 Petrox Resources Corp. has now entered into a definitive sale and purchase agreement for the acquisition of certain oil and gas properties located in the Fletwode area of Saskatchewan. These properties include six oil producing wells with a combined producing rate of approximately 40 barrels per day.
The target closing date for this acquisition is May 31, 2014, with an effective date of April 1, 2014.
"We are very excited about this acquisition. This will be a very positive step for the development of the company. This acquisition will provide the much needed cash flow for Petrox while it continues to pursue other opportunities," said Edwin Tam, the President and CEO of Petrox.