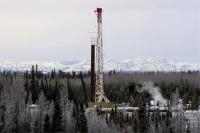 Petrus Resources Ltd. provides an operational update and information on its 2015 capital budget and a change to the Board of Directors.
Operations Update
Petrus exited 2014 with record production of 11,200 boe/d (54% natural gas), an increase over the 2013 exit rate of 4,052 boe/d (58% natural gas). In addition, Petrus exited the year with an additional 800 boe/d of productive capacity from new wells that had been drilled, tested and were at various stages of tie-in.
Ferrier
Since completing the acquisition of Arriva Energy Inc. ('Arriva') in September 2014, Petrus has expanded its acreage in the Ferrier area four-fold through tuck-in acquisitions and farm-in deals, bringing the total land footprint to approximately 28,000 net undeveloped acres.