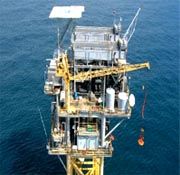 Petsec Energy has appointed Mr. Alan Baden as a non-executive director to the Board of the Company, effective immediately.
Mr. Baden is a Houston, Texas based senior commercial lawyer with the legal firm of Vinson and Elkins. He has over 30 years experience in the US oil and gas industry, with a focus on mergers and acquisitions, public and private financings, and US capital market activities, representing major US E&P companies who operate in shale oil and conventional exploration in the Gulf of Mexico. He has been recognised by his peers to be a leading lawyer in oil and gas transactions and in securities and corporate finance.
Mr. Baden holds a Juris Doctor Degree from Case Western Reserve University, and a Bachelor of Science (Economics) Degree from the University of Pennsylvania.