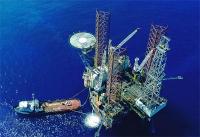 Petsec Energy advised that the Main Pass Block 270 #3 well on its Hummer exploration prospect has been drilled to a true vertical depth of 15,748 feet/15,788 feet measured depth to test Miocene age sand objectives.
To facilitate operations and evaluation, logging while drilling measurements (LWD logs) were recorded. Upon reaching total depth and after evaluation of the LWD log information, it was decided to run a wireline formation testing tool (MDT). The tool became stuck, and numerous attempts to retrieve the tool have been unsuccessful.
The current plan is to plug back the well to the previous casing point, by-pass the stuck tool and re-drill the zone of interest, and set 5 inch production liner. The plan is then to mud-line suspend the well, so that it can be completed and tested in the future. The anticipated timeframe for the by-pass and suspension is approximately 3 weeks.