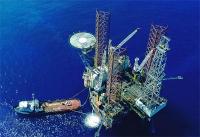 Petsec Energy has executed an agreement with Oil Search Limited to acquire all the shares of its subsidiary Oil Search (ROY) Limited which holds a 34% participating interest in Block 7, Al Barqa Permit, in the Republic of Yemen, and is the designated operator of the Block.
The Oil Search agreement follows the agreements executed in 2014 with AWE Limited (21.25%) and Mitsui E&P Middle East B.V (8.5%) to acquire their respective Participating Interests in Block 7. The acquisition of Oil Search (ROY) Limited ('OSROY') increases Petsec's overall Participating Interest in Block 7 to 63.75%, and Petsec will assume operatorship of the Block.
Completion of the transaction is subject to customary approvals from the Government of Yemen, the Ministry of Oil and Minerals.