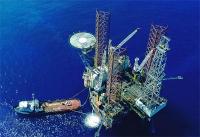 Petsec Energy advised that the HBY RE SUA; Rauser ET AL #1 well, which spud on 6 September to test the Northeast Starks prospect in Calcasieu Parish, Louisiana, has reached the planned total depth of 9,204'TVD and has been logged and evaluated.
The well was drilled to test Oligocene age Hackberry sands associated with a seismic amplitude and AVO anomaly.
The well encountered the objective sands as anticipated structurally, but non-productive. The well is currently being plugged and abandoned. The estimated exploration cost of the well to the Company is approximately US$850,000.