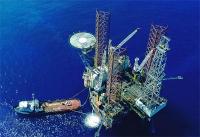 Petsec Energy advise that a production test was completed on the Adeline Sugar Factory No. 4 well on 30th May 2014. During the test that lasted for a period of 15 hours, the well produced at a peak rate of 15.8 million cubic feet of gas per day and 105 barrels of 37.9 API gravity condensate per day through a 16/64ths inch choke, with no significant quantities of formation water.
The perforated interval for the test was 14,926 - 14,946 feet measured depth in a Lower Miocene sand. At the peak test rate the flowing tubing pressure in the well was 7,890 pounds per square inch (psi).
The ASF No. 4 is an onshore exploration well located in Jeanerette Field in St. Mary Parish, Louisiana which was spud on 12th March 2014. The newly discovered interval in the well is a deeper target on a proven structure that has previously produced significant quantities of gas and condensate at shallower levels.