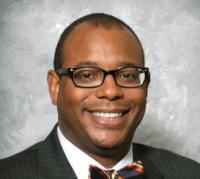 Pacific Gas and Electric Company (PG&E) has appointed Robert Kenney as vice president, CPUC Regulatory Relations, and his election by the Board of Directors as an officer of the utility.
Kenney joins PG&E, effective Aug. 24, from his role as chairman of the Missouri Public Service Commission. In his new role, he will be responsible for executive management of regulatory proceedings before the California Public Utilities Commission (CPUC). Kenney will report to Steve Malnight, senior vice president, Regulatory Affairs.
"We're committed to interacting with the CPUC in a professional and ethical manner at all times and to appropriately supporting the work of the Commission in order to benefit our customers and the State of California. We're delighted to have someone of Robert's caliber represent us," said PG&E Corporation Chairman and CEO Tony Earley.
Kenney has been chairman of the Missouri Public Service Commission since 2013 and has been a commissioner since 2009. A nationally recognized leader in public utility law and regulation, Kenney has served on the boards and advisory boards of numerous organizations, including the Institute for Electric Efficiency; National Regulatory Research Institute; Electric Power Research Institute; Financial Research Institute at the University of Missouri, Columbia; Eastern Interconnection States' Planning Council; Critical Consumer Issues Forum; and the Center for Public Utilities at New Mexico State University.