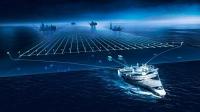 OvationData Limited has announced the extension of their current trace management service agreement with PGS to 2023.
In 2013 PGS sought a vendor capable of providing cloud data storage and specialised data services to manage extensive PGS' global seismic library. OvationData successfully secured a 5-year service agreement with PGS.
In 2016, PGS had a requirement to remaster a large portion of aging media to modern high-density media. PGS revisited the initial service agreement and subsequently extended the contract for Ovation to perform this service and also to take advantage of improvements in technology.
"We are delighted that our work for PGS thus far has resulted in this extension" says Steve Murphy, Sales Manager at OvationData. "The agreement has not only been extended in terms of time, but also in scope, and we are offering a wider range of services that encompasses new technology and builds on the experience we have with other clients."
Tom Ziegler of PGS further comments, "This was an excellent opportunity for PGS to improve the integrity of our MultiClient library and ensure continued first-class service to our clients for data delivery. OvationData has a proven track record with us making the extension an easy decision."