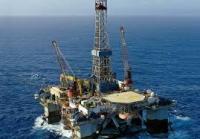 Carnarvon Petroleum Limited says that the Phoenix South-1 well has commenced drilling operations in the side track wellbore.
As at 06:00 hours on 7 July 2014 the well was drilling ahead at approximately 1,960m on the way to the 9 5/8' casing point of around 3,700m.
As reported on 23 June 2014, a new side-track wellbore section of the Phoenix South-1 well was required to be drilled below the 13 3/8' casing depth, due to a stuck 9 5/8' casing hangar seal assembly running tool ('casing tool').
In order to retrieve the stuck casing tool, the upper portion of the previously set 9 5/8' casing was cut and retrieved along with the casing tool.