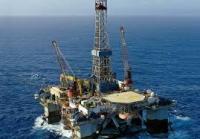 Carnarvon Petroleum Limited advise that the Phoenix South-1 well has completed drilling to a depth of 4,595 metres measured depth ('MD') after encountering the Locker shale.
A further two minor sands were encountered during the additional 55m of drilling. While quantitative analysis has not been undertaken on these two 10m sands, preliminary indications from the real-time logging data are that these are both hydrocarbon bearing.
Currently the rig is undertaking activities to leave the well in a safe condition, and it is anticipated that the rig will leave location by the end of this month. The cost estimate for the well to completion, including additional drilling, is within the previous guidance of approximately A$6 million net to Carnarvon.