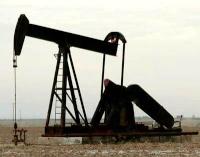 PHX Energy Services Corp. and RMS Systems Inc. to jointly announce that they have entered into an Arrangement Agreement whereby, subject to certain conditions, PHX will acquire all of the issued and outstanding shares (RMS Shares) of RMS not already owned by PHX pursuant to a plan of arrangement under the Business Corporations Act (Alberta).
This Arrangement allows PHX to strategically expand into a market segment that compliments its current services and presents many opportunities for growth. The information and data management segment of the oilfield services industry is attractive as there are only a few competitors and the technology is required on nearly every rig that operates. RMS recently completed upgrades to its technology to create a more competitive product and PHX believes it can successfully market this technology with its proven ability to foster strong client relationships.
PHX will leverage its existing infrastructure and geographical footprint to expand market share and create cost benefits where possible. RMS believes that the synergies achieved with the integration into PHX will provide accelerated growth for its existing business while providing its shareholders with exposure to a high quality energy services business with an attractive dividend.