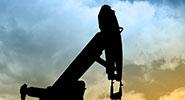 Pine Cliff Energy Ltd. has, in conjunction with Velvet Energy Ltd., entered into a purchase and sale agreement with a mid-size oil and gas producer to acquire oil and natural gas assets in both of its Southern core area and its Carrot Creek/Edson core area in the Province of Alberta for cash consideration of $15.94 million, prior to any adjustments. The cash consideration will be financed with bank debt.
The Transaction will have an effective date of February 1, 2015 and is scheduled to close on or around May 30, 2015. The Transaction is conditional upon standard industry closing conditions and no assurances can be given that the Transaction will be completed as proposed or at all.
Transaction Highlights •The Carrot Creek/ Edson Assets possess a predictable low cost production profile, long reserve life and a geographically focused asset base contiguous with Pine Cliff's current Carrot Creek/Edson core area. The Carrot Creek/Edson Assets produce approximately 585 barrels of oil equivalent per day at a decline rate of 13%, are 76% weighted to natural gas, are approximately 76% operated and include ownership in key strategic infrastructure.