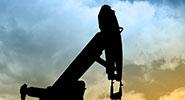 Pine Cliff Energy Ltd. has entered into a binding agreement to acquire certain shallow natural gas assets in Alberta and Southern Saskatchewan (the "Assets") from a senior oil and gas producer (the "Proposed Transaction") for cash consideration of $100 million, prior to any adjustments.
The majority of the Alberta assets are located east of the City of Medicine Hat with some minor assets in Central Alberta near the City of Wetaskiwin. The Saskatchewan assets are located near the Town of Maple Creek.
The cash consideration to be paid by Pine Cliff is expected to be financed by a combination of working capital and debt, details of which will be subsequently announced.