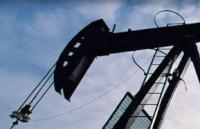 Pinecrest Energy Inc. and Cardinal Energy Ltd. has completed the previously announced reorganization of the business of Pinecrest pursuant to a plan of arrangement involving Cardinal, Virginia Hills Oil Corp., the Company and the Company's shareholders under the Business Corporations Act (Alberta).
Under the terms of the Arrangement, approximately 90% of the oil and gas assets previously owned and operated by Pinecrest have been transferred to Virginia Hills and all of the outstanding shares of Pinecrest have been sold to Cardinal together with certain assets for aggregate consideration of $23.5 million.
Virginia Hills will be entitled to an additional payment of $5 million in cash if, during the period beginning on April 16, 2015 and ending on April 26, 2016, a front month hedge is made available to Cardinal by one or more financial institutions, financial intermediaries or credit branches at a price of US$65/Bbl WTI for a minimum term of 12 months.