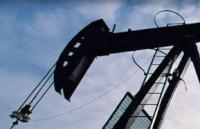 Pinecrest Energy Inc. has amended the plan of arrangement involving Cardinal Energy Ltd., Virginia Hills Oil Corp., the Company and the Company's shareholders. The amendment removes the step in the plan of arrangement transferring the employment of executive officers and employees of Pinecrest to Virginia Hills while all other steps in the Plan remain unchanged. The amendment has no effect on the consideration to be received by Pinecrest shareholders pursuant to the Arrangement.
The Company also advises that Messrs. Wade Becker, Dan Toews, Korby Zimmerman, Joe Sobochan and Brent Gough have ceased to be executive officers of Pinecrest. Any severance obligations in favour of such Pinecrest executive officers or employees that remain outstanding following completion of the Arrangement will be assumed by Virginia Hills.
The application for the final order in respect of the Arrangement is scheduled for Tuesday April 14, 2015 and closing is expected to take place on Wednesday April 15, 2015.