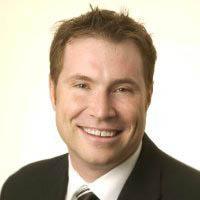 Pipeline specialist and software service provider, Coler & Colantonio is delighted to announce that former Esri Pipeline and Gas Utility Industry Manager, Rob Brook recently joined the company as Vice President for Strategic Development.
Coler & Colantonio, a CHA Company is composed of pipeline designers, engineers and managers with a unique industry understanding and Geographical Information System (GIS) expertise. Their flagship pipeline management system; Intrepid™ is used throughout the industry to plan, monitor and manage pipelines from inception to production.
Rob Brook has amassed a huge amount of industry and technical knowledge in his last two posts; Pipeline and Gas Utility Industry Manager with Esri Inc. and as Senior Director for Gas IT at Pacific Gas & Electric, one of the largest combination natural gas and electric utility companies in the USA.