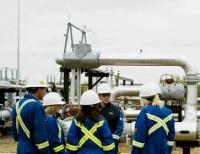 Canadian oil will find new paths to markets and continue to create jobs and wealth for Canadians, despite U.S. President Barack Obama's political decision to deny the Keystone XL permit, the Canadian Association of Petroleum Producers said.
Canada continues to pursue all forms of energy transportation to markets in all directions. This increased market access will create jobs, economic benefits and government revenues by taking advantage of growth opportunities in Eastern Canada, the U.S. Gulf Coast, Washington state, California and emerging global markets.
"While President Obama stated that the Keystone XL decision is not in the US national interest, Canada's oil and natural gas industry is clearly in the Canadian national interest," CAPP president and chief executive officer Tim McMillan said.