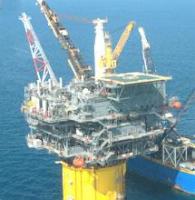 Williams announce that Transco has filed an application with the Federal Energy Regulatory Commission (FERC) to expand its pipeline system to serve the growing need for natural gas by electric generators, natural gas distributors and end-users in the southeastern United States.
The Hillabee Expansion Project is designed to expand the existing Transco pipeline's capacity in Alabama beginning in May 2017, providing incremental firm capacity from certain receipt points located at Transco's Station 85 in Choctaw County, Ala. to a proposed point of interconnection between Transco and the Sabal Trail pipeline in Tallapoosa County, Ala. Sabal Trail will acquire by lease 100 percent of such capacity on a long-term basis.
To be constructed in three phases, the proposed Hillabee Expansion would add a total of approximately 1.13 million dekatherms per day of pipeline capacity to the Transco system by May 2021. That's enough natural gas to meet the needs of more than 4 million American homes annually.